Rustic and vintage wedding themes are holding strong into 2016, but it will take much more than a historic wedding venue to celebrate in style. Couples are adding plenty of personal touches (and a little bling) to their rustic chic weddings, and the best wedding caterers in Southwestern Virginia will be serving up innovative new dishes for more formal weddings.
The Hottest 2016 Wedding Trends
Personalized Vintage Wedding Venues and Décor
Vintage wedding venues like historic wood barns will continue to be popular, but unique venues like modern museums and historic properties with picturesque views will also rise to the top. Out-of-the-box wedding venues allow couples to bring new wedding themes to life while adding even more signature touches.
Vintage furniture like farm chairs and tables add to the romantic outdoorsy atmosphere, but couples are looking for more unique ways to personalize their rustic weddings. Some couples are using Edison bulbs or custom gobos in their wedding décor. Additionally, we have built a series of vintage-inspired furniture and accents as well as received custom furniture requests from couples. Some of the vintage furniture has included:
Great raw bar: We built a great bar to match the bar at Sundara and have since used it for our raw bars, satellite bars and food stations.
Bourbon barrel: We turned a bourbon barrel into a guest book! The barrel was mounted on a stand so that it rotated and guests could sign their names. The bride and groom have kept this as a keepsake in their home.
Refurbished doors: We love building doors to provide an exceptionally stunning entrance for an outdoor ceremony.
Food Stations Featuring Cultural Cuisine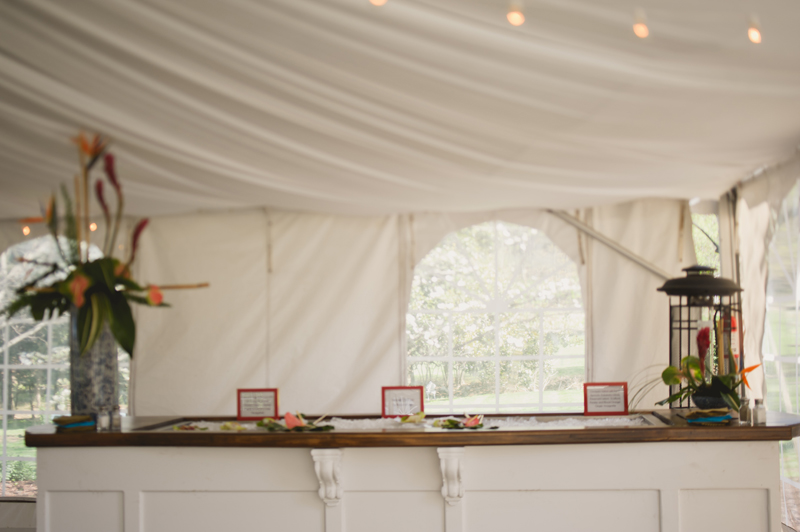 Food stations will continue to be popular as couples look to showcase a wide variety of menu options that tell their story. From hometown favorites to cultural dishes, couples can treat guests to an array of menu items unique to who they are, where they come from or how they met.
Some of the top 2016 wedding food stations will be:
Chicken and waffles stations: Southern pride will remain strong in 2016 weddings. Expect to see plenty of spins on traditional comfort foods. Carol's chicken and waffles station lets guests choose from sweet and savory options like our "Georgia Peach" with sweet potato waffles, pecan-crusted chicken tenders, peach chutney, habanero butter and bourbon-pecan maple syrup.
Taco stands: We put an artistic flair into this traditional Mexican dish. Our Korean BBQ short rib taco with kimchi slaw and scallion sour cream or "Dirty Bird" with Fried Chicken Tenders, Pimento Cheese Fondue and Green Tomato Chutney will be sure to turn some heads.
Carving stations: Couples are taking premium meats up a notch with options like our 48-hour sous vide beef short rib, Beef Short Rib pastrami and "brick" chicken. Who can resist a roulade of whole local chicken with baby heirloom tomatoes, bacon jam, baby arugula, roasted garlic aioli and basil vinaigrette? Our Brick Chicken BLT can be carved with sides and sauces or even created into a tapas style dish.
Innovative Petite Sweets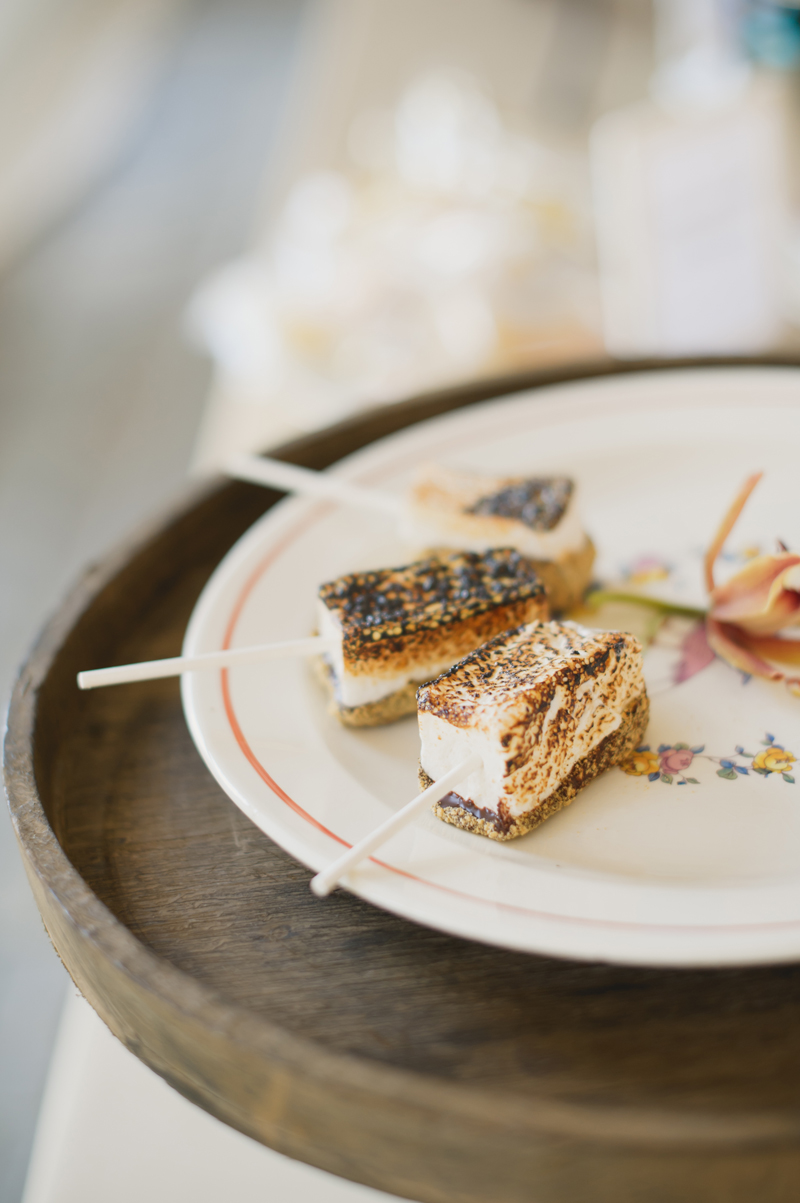 Petite sweets have been a big hit in 2015 and will again be a top alternative to the traditional wedding cake. These small treats are another way for couples to put an innovative twist on their 2016 wedding food. Our cheesecake lollipops, petite trifles, macarons, donuts, cobblers, etc., in mini cast iron skillets are sure to be in high demand next year.
Local Flavors and Drinks
Clients always appreciate our chefs using only the freshest local ingredients to prepare, cook and plate on-site. We pick and can our jams and chutney at the peak of the season and add their brilliant flavors to our top wedding menu items like seared duck breast canapé. Even many of our cocktails  feature local flavors (such as shrubs, house-made sodas, cordials and more).
Brides and grooms are also requesting plenty of local craft beer and spirits not only in the drinks but also in wedding foods. Hard ciders, Virginia beers and local spirits will add another dimension to many 2016 wedding bars and signature hors 'doeuvres, like our Nashville hot chicken steamed bun paired with a shot of IPA or our sweet green tea with lemon and vodka.
Glitter and Glam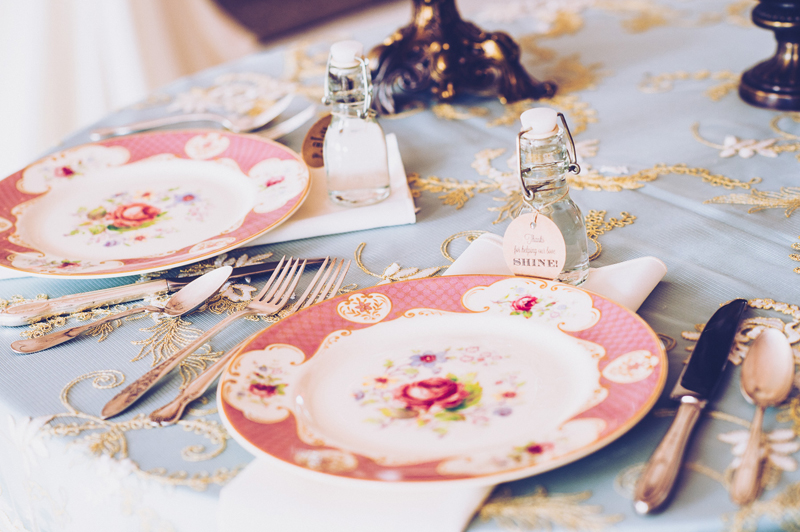 2016 weddings will be more formal occasions with large guest counts and plenty of pearls, lace and sparkles. Gentle, muted hues like sangria, cream and gray will be top wedding colors that help transition out of the traditionally dark rustic colors. Grooms will be dashing in full tuxedos or slim suits and many brides will make their grand entrance in long satin gowns.
From Scotch bars to custom furniture, our passionate team of professionals can make your 2016 wedding trendy yet unique to you. Our innovative chefs and wedding planners help you customize every aspect of your wedding until your vision comes to life.
For more creative wedding ideas, visit our blog and contact us online or give us a call at: 540-982-7700.
More Articles You Might Like: