Are you craving creative wedding ideas? We have several fresh ideas that you can use to personalize your wedding that are truly unique, just like you and your fiancé.
Custom Wedding Menu Ideas
Custom menus are the perfect way to showcase your tastes and shared life experiences with your wedding guests. Share any memorable moment with these unique food and drink ideas:
Breakfast for dinner: breakfast lovers can create a custom menu with items such as, fried chicken and waffles or bacon and eggs.
Food stations: dining is no longer a static wedding event – it is part of the wedding experience and entertainment. Encourage guests to interact with each other and the catering staff as they learn about your favorite foods or memorable life experiences. Maybe you traveled to Europe together and want to take your guests on a walk down the tastes of Italy with European inspired food stations and pictures from your trip Kim Chi is currently quite popular, so it is no surprise that we put together Korean Fusion style food stations to showcase a couple's trip to S. Korea.
Creative desserts: have an interactive dessert station or surprise your guests with a personal favorite dessert and its story.
Signature drinks: like it or not, beverage choices make a statement about your personality. This is why we suggest working with a professional catering team to mix up signature drinks that ensure you send the right message and wow your guests.
Locally sourced catering: brainstorm with chefs like Mark Baldwin, to give guests a taste of locally sourced food and drinks. Not only will your menu be fresh and tasty, but you can share the local business' story.
Décor for Your Reception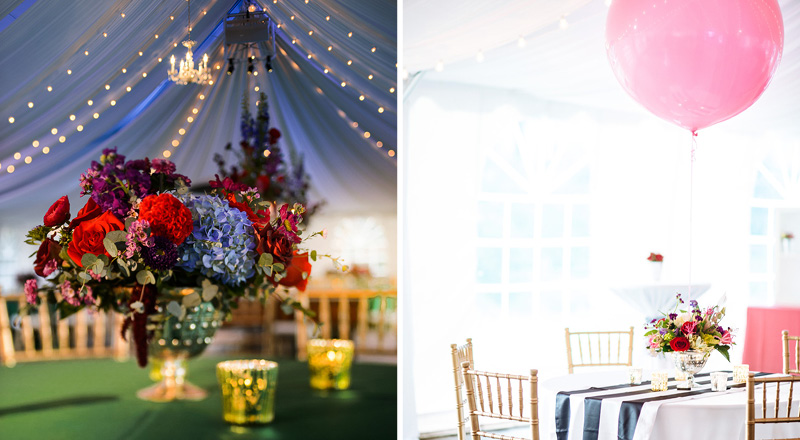 Wedding reception décor sets the tone for your special day. So make your reception stand out with what your guests' first see.
Lighting: make your wedding decorations shine in the right light and they will exude with elegance. This can be done with lights strung around the inside of your venue or outdoor tent. Another great lighting option is using candelabras as centerpieces to enhance the magical feel of your special wedding.
Statement pieces: include a couple bold wedding decorations such as a big balloon centerpiece or a pillow with your initials bonded by a heart on lounge furniture. This will showcase your love and nicely complement your other wedding décor.
Wedding Décor Courtesy of Your Guests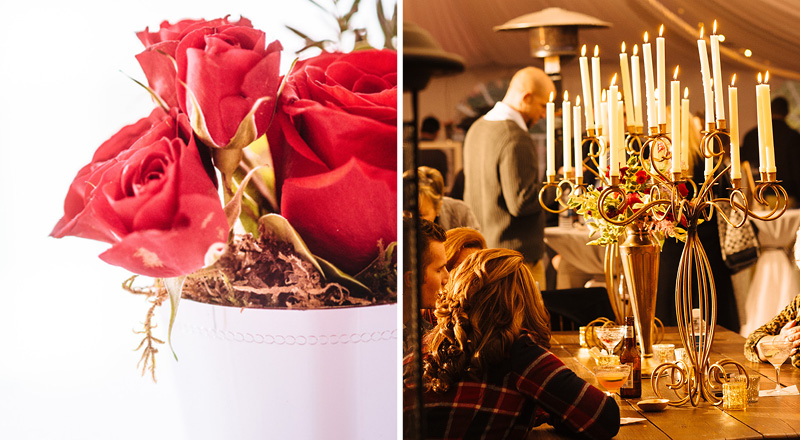 DIY wedding décor is a budget-friendly way to customize your wedding. Extend this great idea by engaging your guests with these 2015 wedding decoration ideas:
Photo album guest book: Polaroid photo guest books are all the rage at weddings, but you can step it up a notch by asking guests to bring their favorite photos of the bride and groom. Maybe they want to remind you of a special time you shared or of someone who isn't able to make it to your wedding. When the book is finished, you will treasure this one-of-a kind collection of pictures and notes forever.
Signed aisle runner: select a beautiful piece of fabric that guests can sign. This is a wonderful keepsake and allows guests to feel like they are walking down the aisle with you.
Guest-picked floral centerpieces: with the natural wedding trend in full force, handpicked flowers by your guests are quite popular. Bring in potted or planted flowers and let guests add a personal touch. They will have the opportunity to mingle as they pick flowers and add them to your beaming vases. Your guests will be among the first to enjoy their very own handpicked floral centerpieces.
Candle place card holders: let guests find candles or candle place card holders decorated with their names. This will be a beautiful and practical element of your unique wedding décor.
Engaging Wedding Entertainment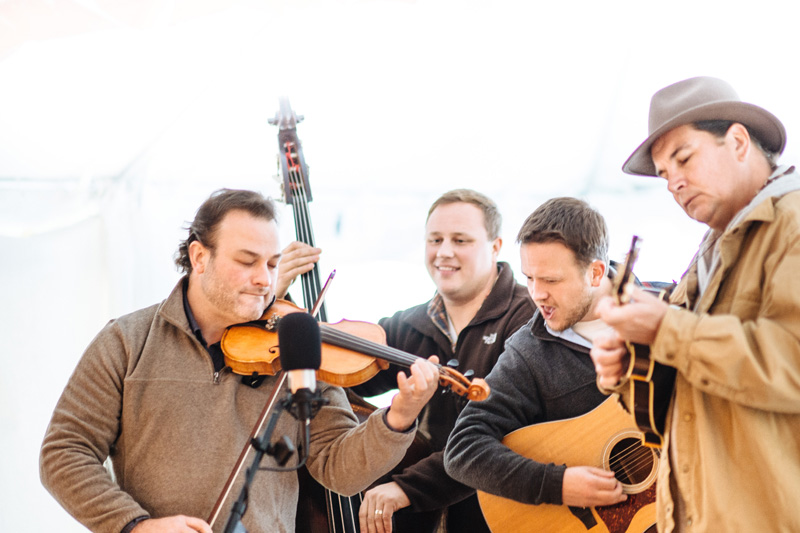 Invite your guests to take the lead in a song, dance or any of their creative talents. If you know a guest who enjoys performing, talk to them in advance to see if they would like to take the center stage. Not only is this wedding entertainment sure to be unique, but it will show guests how much you value them.