The passion behind every Blue Ridge catered event stems from excitement over each element of the creative process, and it's something that everyone in our company possesses. We love food and, more than that, we love building extraordinary experiences around original, imaginative menus and creative event ideas for our clients.
Artistic, Full-service Catering

Corporate clients, brides- and grooms-to-be, non-profit representatives, event planners and party organizers, we appreciate your other responsibilities and would love nothing more than to create great events alongside you.

Always Fresh Menus and Events

Though we are an off-site caterer that cooks at over 200 different locations in a single year, our clients still always receive the freshest, cooked-with-passion food day in and day out.

Personalized to You

Each event receives fully-customized catering and event planning services from an experienced team, allowing you to host that unique and personalized event you have always envisioned.
Your Special Occasions
We are an off-premise caterer trusted by nearly every venue in western Virginia to take exceptional care of couples, families, friends, social groups, co-workers, special guests, supporters and donators.
About Blue Ridge Catering
Blue Ridge Catering is committed to a number of specialties that our clients are excited to share with their own family and friends. Creativity, first and foremost, drives our culinary efforts. We're dedicated to serving truly great, creative food. We also enjoy building an entire experience for our clients and their guests from the beginning of the planning process to the very end of the successful event.
We take great pride and pleasure in positively impacting people's lives. Let's see if we can help you with your Roanoke catering needs.
Our journey to today's imaginative team started long ago, right here in Roanoke. And our passion for producing something new and exquisite has never slowed. For years, clients, venues, vendors and friends have been wonderfully loyal and devoted to our services, helping move the Blue Ridge Catering name to the top of just about everyone's preferred catering list. Click to continue →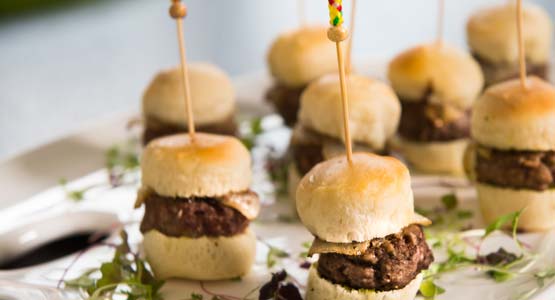 Fine Catering
We strive to deliver exquisite menus and personalized culinary experiences. You and your guests can always look forward to unique, delicious events.
Wedding Catering in Roanoke—showers, receptions…
Virginia weddings are special. We salute all of western Virginia's creative, original and inspirational love stories and believe they deserve unique elements personalized to each couple. Beginning with Roanoke engagement parties and spanning across all wedding-related milestones—bridal showers, bachelor and bachelorette parties, rehearsal dinners, receptions and brunches—your western Virginia wedding celebration will be an incredible experience.
Virginia Corporate Catering—conferences, meetings…
Businesses and organizations require prompt service, respectful creativity and lots of flexibility. We excel in helping busy corporate planners design all types of events, from simple drop-off catering for an important meeting to an all-out, company-wide milestone celebration. Expect great things—with all of the planning assistance and event leadership you could ever imagine—at your next corporate function.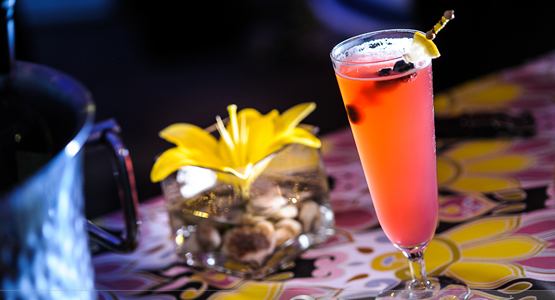 Great Experiences
Great food is crucial, but wonderful service and attention to detail will truly pull an event together. Our full-service staff can help you design and execute all aspects of your wonderful event.
Social & Special Event Catering—birthdays, graduations…
Whether for family, friends, neighbors or all of the above, Blue Ridge Catering specializes in capturing your event ideas, transforming them into works of art and putting them onto plates, platters, servers, chafers, tables, trays and more. What is the next social occasion for which you'd like catering and assistance? Mother's and Father's Day celebrations, family holidays, Grandma's 80th birthday & more—your important occasions are our important occasions.
Non-profit Catering—fundraisers, galas, volunteering…
Non-profits, committees and fundraising coordinators, you're always full of great ideas, but you typically are very busy with loads of responsibilities. When we work with committees and non-profit organizations, rest assured that we can take those ideas and turn them into wonderful and impressive event items—all with the single goal of helping you reach your fundraising, networking and volunteering goals!