Blue Ridge Catering specializes in unique, original experiences for clients and guests throughout Virginia.
Holiday Party Menu Options in Southwestern Virginia

We are located in Roanoke, Virginia, though we travel throughout the entire Southwestern Virginia region to cater holiday events, Christmas parties and more for Virginia companies and hosts.
As a holiday event planner, you have an endless amount of options when it comes to how you would like your guests to enjoy their holiday party food and beverage.
Blue Ridge Catering works with you to craft a holiday culinary experience that can include:
Passed hors d'oeuvres
Stationary hors d'oeuvres
Specialty cocktails
Beer and wine bars
Full liquor bars
Buffets
Family-style food service
Plated dinners
Interactive food stations
Dessert and sweets tables
And so much more
We invite you to learn more, including browsing event photos and videos right here to help you start thinking about your favorite types of food service, décor, theme and more.
You can see a large amount of events photos here, which will help jump-start your holiday planning as well.
Virginia's Most Creative Holiday Caterer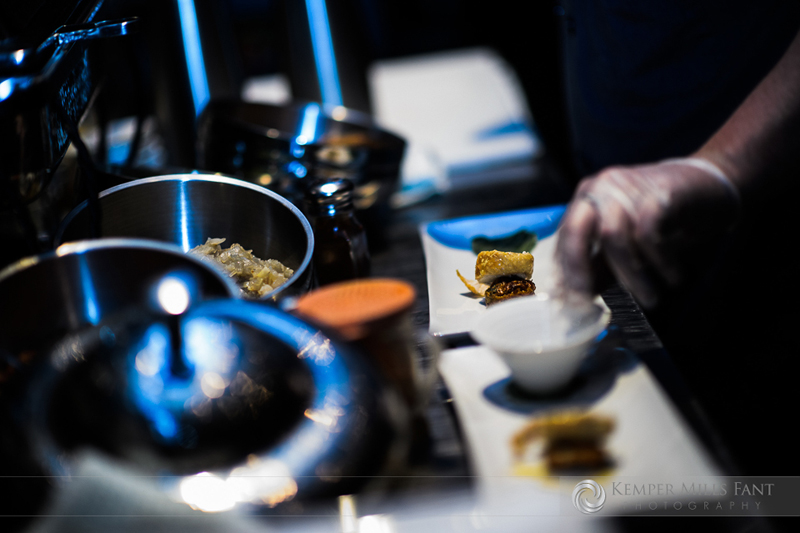 Our talented culinary team spends a large amount of time each year creating new trends, discovering ways to turn current trends into something unique and working with clients to come up with entirely new concepts. The holidays are an especially exciting time as we get to help new clients "wow" their guests for the first time as well as continue to help our longtime clients create an even more fascinating experience for guests than the year before.
We take creativity seriously; it's our passion and what drives us to become better every day.
We will always customize your holiday party catering menus to your exact needs. Our Blue Ridge Catering team truly enjoys being imaginative — we thrive on creating something fresh, new, exciting and just for you — and the tastes, presentation and service you enjoy at your Blue Ridge events will always fit to your needs to a tee.
Southwestern Virginia Christmas and Holiday Catering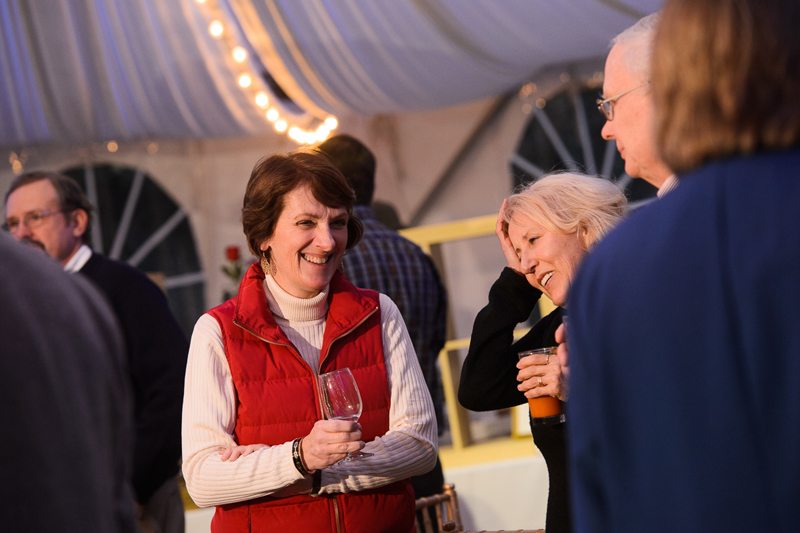 Your satisfaction and happiness throughout the planning process is vital. We believe that an enjoyable planning experience is just as important as a wonderful event. That is why we work with you to ensure that you have a great experience, from the first email and phone call to the final recap of your successful holiday party.
Blue Ridge Catering has decades of experiences planning, perfecting and executing holiday and Christmas parties throughout Southwestern Virginia. In fact, for the last several years, our Novembers, Decembers and even Januarys are full of the following:
Your experience will be one-of-a-kind and crafted in direct response to your exact event goals, no matter what they might be.
Holiday Event Décor, Themes and Venues

In addition to providing outstanding custom catering and personalized service, Blue Ridge also works with you to create an overall ambiance and atmosphere in your chosen Virginia venue.
With our trusted and experienced vendor partners, we are confident that your décor and themes will turn out even more wonderful than you imagined.
Blue Ridge Catering frequently comes into offices where companies host their annual holiday party. Also a popular option, however, is hosting your holiday event at a holiday venue in Virginia. Fortunately, Blue Ridge Catering has built strong relationships with the region's best venues and can help you discover where to host your holiday party this year.
In fact, our favorite location is the Taubman Museum of Art and when you book your holiday event here by October 10th to qualify for 10% off the venue rental and a choice of a dessert tray or signature cocktail (with bar package) from Blue Ridge Catering.
We look forward to speaking with you about what you're envisioning for your holiday party.
Contact us now to save your holiday date with Blue Ridge Catering.