Blue Ridge Catering specializes in social catering in Roanoke and beyond. Shake your party up with an exciting culinary experience for your guests.
Contact us for menus & pricing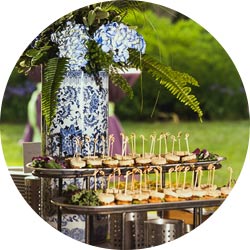 Personalize Your Event Menu
You spend the time to research your catering options; we spend the time to get to know you. What are your preferences? What do you envision being served at your party? Do you have any guests with special dietary restrictions? We'd love to create something that you're going to be proud to serve to your guests.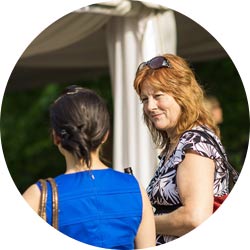 Busy Social Planners Need Not Worry!
Everyone is busy, and when you're throwing a party on top of all of your other responsibilities, chances are you won't have time to sweat the small stuff. With our decades-old venue, vendor and partner relationships, we can help you get and coordinate all of the things you need for your event without the hassle. Feel good about your planning and excited to attend your own party!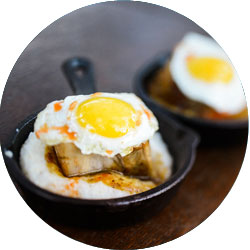 Guaranteed Delicious Catering
Your guests are our guests, and when they go home delighted, so do we! Our culinary masterminds can help you host the finest social events, including: anniversaries, birthdays, graduations, club meetings, milestones, religious events, holidays and more!