Blue Ridge Catering has been a part of wedding celebrations, corporate events and special milestones in the lives of clients, family and friends all over western Virginia. Between our catering and event planning services, we have shared thousands of wonderful memories with the fantastic people here in Roanoke and beyond. We look forward to a thousand more.
Experience an Event with Blue Ridge
What's it like to work with Blue Ridge? Here we share with you a collaboration of work in various event sizes, venues and occasions. From passed hors d'oeuvres and plated dinners to fine cocktails and freshly made sweets tables, you can see that at Blue Ridge, we work on all aspects of your catered event—from the floor plan to the execution to the tear down at the end!
Our Catering History
Our history as a caterer goes back to our BBQ roots. We spent a significant amount of time as Roanoke's go-to "BBQ & Beyond" caterer before diversifying and quickly growing into one of the most creative caterers in western Virginia.
Since growing from our original BBQ-based catering background, we have differentiated our clients' weddings, social gatherings and corporate functions with plenty of special, unique and imaginative experiences.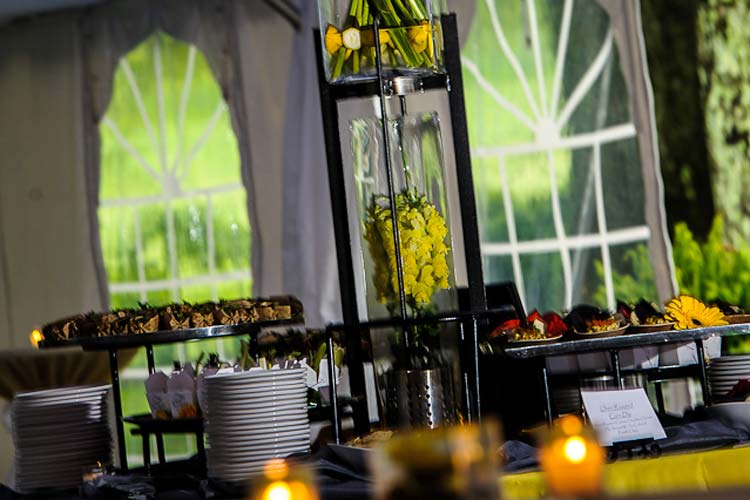 Today, our clients come to us with all types of events—celebrations, ceremonies, receptions, fundraisers, galas, parties, corporate recognitions, awards and more—with the goal of impressing, exciting and influencing not only event planners and guests, but others within the industry as well.
Years as Western Virginia's Caterer
We have been developing strong relationships with event planners, hosts, couples, families and committee members throughout the region for many years, and these relationships mean the world to us.
City-to-city and town-to-town, from weddings and special events to corporate occasions and social gatherings, our policies and practices will always reflect how much we care about each individual client and his or her event as though we were going to attend as a guest.
As you may come to learn, we are incredibly passionate about the culinary arts. We are equally committed to the folks of Roanoke and western Virginia, and will always go above and beyond expectations to make sure the moments they share with co-workers, friends and loved ones are exceptional.
For the Love of the Experience
Our passion for this industry has only gotten stronger over the years. When we say we're addicted to creating a one-of-a-kind experience at each one of our events, we are completely sincere.
It's thrilling and exciting to make something out of nothing—and even more exciting when our clients and their guests say they'll "remember this party forever!" because in the end, only when you are more than happy with your event , do we go home satisfied.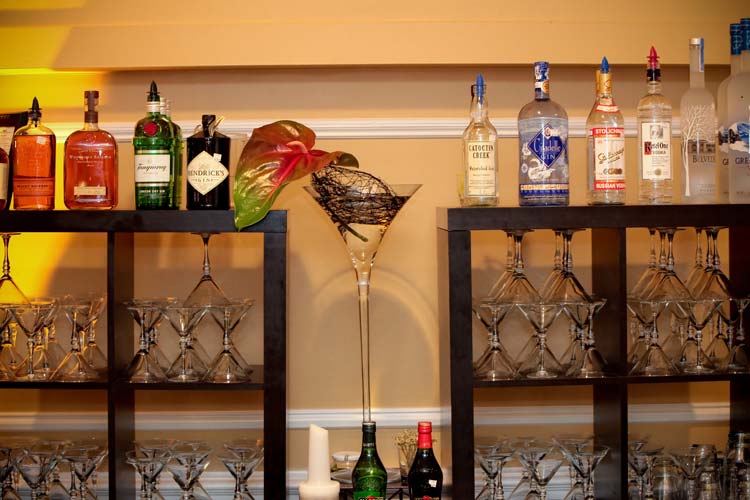 A Night to Remember, 2011
Our values include creativity, passion, innovation and art. We believe in vision, originality and creating, and we believe that each custom event shows this desire to give you something you will cherish. We love enabling our clients to create for themselves, using our capabilities and experience as tools to help accomplish their visions.
Our Clients Say It Best
One of the best ways to judge a company in this industry is by measuring client satisfaction. We like to use referrals as one of those measures. Fortunately, our clients are fantastic and frequently refer Blue Ridge Catering to their friends, family and acquaintances, a measure of which we couldn't be more proud.
To help maintain those incredible recommendations, we like to stay as fresh, trendy, industry-leading and more to continuously impress guests with incredible menus and succulent food combinations.
Food is our art, and we like to stay sharp by diving into other culinary cultures and by keeping tabs on culinary masters across the country. We travel the country in search of inspiring cuisines and ideas that we can transform into something you would be proud to serve your own guests.