Beautiful food and beautiful experiences. Your fundraising and gala goals are important to us, and we would like you and your guests to experience it the way you've always envisioned.
Contact us for menus & pricing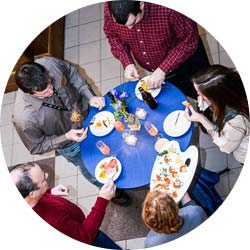 Personalize It!
Lose the cookie-cutter fundraiser. It's time you were able to impress your guests, getting them excited for your annual event year after year. Give your gala, fundraiser or volunteer opportunity a distinct flavor, look and feel, and differentiate your event from others. We think putting your own personal touch on your event is the key to a successful outing.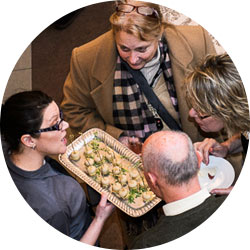 Get More from your Caterer
Full-service catering means you only have to communicate with one team—Blue Ridge Catering—for all of your event planning needs. We will go beyond the call of our catering duty so that your gala, fundraiser or volunteer event exceeds you expectations and goals.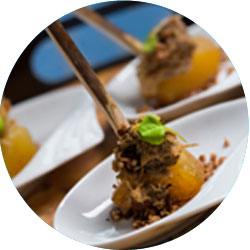 Great Food Every Time
Even when you have a busy schedule, multiple responsibilities and tons of challenges every day, we believe you should feel calm and assured throughout the planning of your non-profit event. We promise fresh, quality food that will surprise, delight and excite your guests. You never have to worry about your event menu—ever!