This holiday season, celebrate in the festive and cheerful atmosphere of the Taubman Museum of Art. Enjoy the evening with your guests as you take in the spectacular mountain views from this downtown Roanoke event venue.
Enjoy the evening with your guests as you take in the spectacular mountain views from this downtown Roanoke event venue.
We are going to show you how to bring excitement and magic to the Taubman Museum of Art by adopting one of these top holiday party themes.
4 Holiday Party Themes for The Taubman Museum of Art
Twelve Days of Christmas Party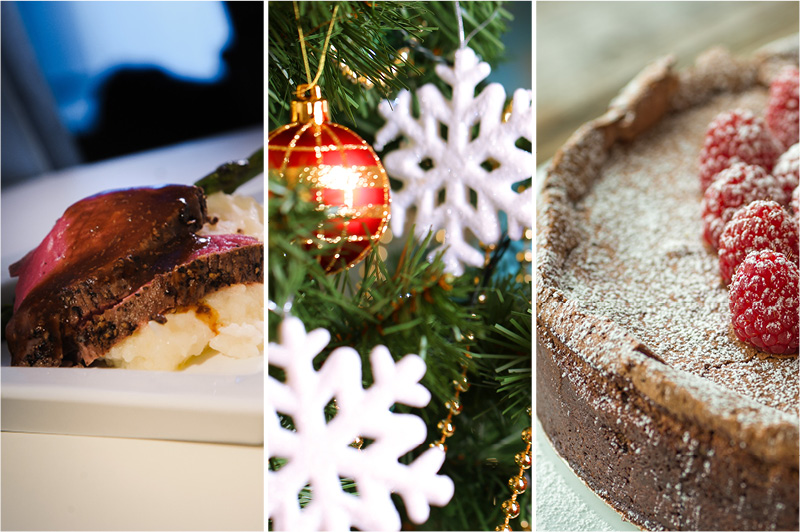 Carry the theme of the Twelve Days of Christmas into your menu selection by offering 12 courses or appetizers all inspired by the lyrics. What is best about this theme is that guests will find a food item they absolutely love!
The Menu:
Some classic Twelve Days of Christmas dishes are:
Three French hens: a holiday trio of brick chicken with farotto, sliced duck breast with house-made cherry jam and roasted turkey with arugula and cranberry chutney
Five golden rings: five spiced duck confit on blue cheese biscuits with ginger plum chutney
Eleven pipers piping: flourless chocolate cake with a pipette of chocolate ganache and fresh raspberry garnish
Partridge in a pear tree: bourbon glazed pear tartlet
Tip: Add notes to the menu displays that describe what each gift represents. For example, pears symbolize immortality and date back to ancient China and Greece. Allow plenty of time for guests to sample the different offerings and learn about their meaning while enjoying themed drinks like Eight Maids-a-Milking Eggnog or Pure White Punch.
The Décor:
Add surprises to every corner of your holiday party with these themed decoration ideas:
Birch centerpieces: tall vases filled with birch branches make the perfect centerpieces. For a touch of elegance, hang small brass rings from the branches.
Hidden stuffed animals: nestle stuffed partridges, turtles, chicken, doves and geese around your spacious event venue.
Christmas ornaments: perfect at any holiday party, but especially appropriate at a Twelve Days of Christmas party, fill the Taubman with these shinning holiday favorites. You can also set up a station for guests to decorate their own ornaments.
Christmas around the World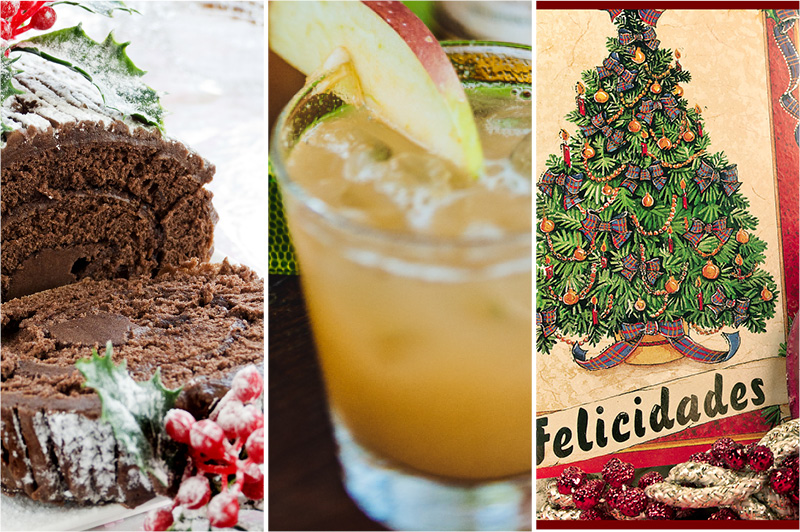 An international holiday party theme is another great way to showcase a variety of holiday party foods and traditions. The best way to do this is by creating a series of interactive, international food stations that feature different cuisines and décor from around the world.
The Menu:
Although traditional holiday food like tamales and Bûche de Noël, also known as the traditional Yule Log, will be the main features at each regional food station, everyone knows the holiday are about so much more than food. Bring each culture to life with signature drinks like Mexican Atole, a warm cinnamon brown sugar masa drink, and use décor with "Merry Christmas" spelled out in different languages.
Party Activities:
First, send globe-shaped "Christmas Around the World" party invitations to have guests arrive anxious to learn about other cultures and cuisines. Then kick off your holiday party with carols from different countries. Incorporate other holiday traditions from around the world, such as Japanese Christmas Cake, a delicious version of fruitcake, wooden shoes as a centerpiece or maybe even a visit from Krampus!
White Winter Wonderland Holiday Party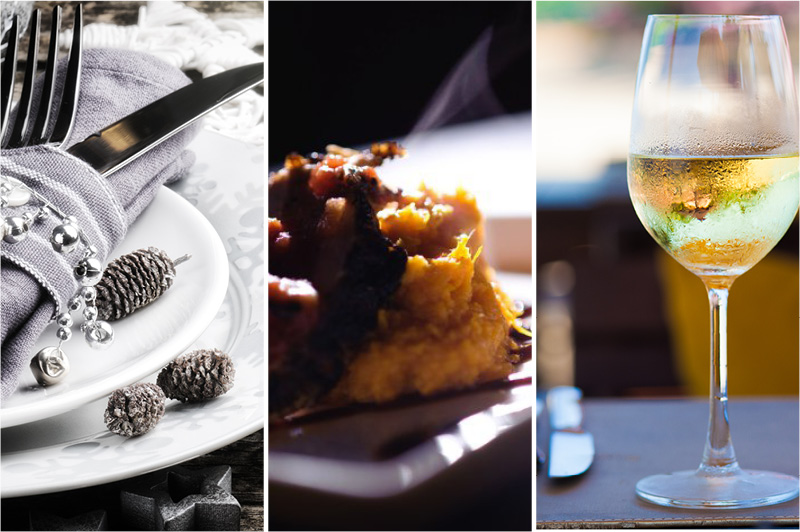 For a simple and serene party theme, turn the Black Box Theatre at the Taubman into an enchanted winter forest. You can fill the room with white linens, china, chairs and even white Christmas trees. These suggestions will also add a unique touch to your winter wonderland holiday party.
White table decorations: design beautiful centerpieces by hiding angel wings and snowflakes among willow branches and white birch
Lights: twinkle lights and Edison bulbs mystically illuminate your white holiday party.
Metallic accent colors: a touch of silver or gold adds the perfect sparkle to a modern venue like the Taubman. You can also experiment with different textures like glass and wool. Silver vases filled with white roses are a classic pair.
White wines: white wine goes well with this theme, of course! But also consider white wine sangria, with apples and pears, for a special holiday treat.
Colorful Menu: let your menu selections bring a pop of color to an otherwise monochromatic color palette. Give your guests a feast for the eyes and taste buds with sweet potato gnocchi, roasted asparagus with lemon butter and roasted chicken with fresh basil and tomato confit.
Specialty holiday drinks: keep thinking white with drinks like the classic white Russian or horchata cocktail.
Christmas classics: fill the room with festive songs like Bing Crosby's 1942 classic White Christmas and invite guests to sing along.
Children's Take on Christmas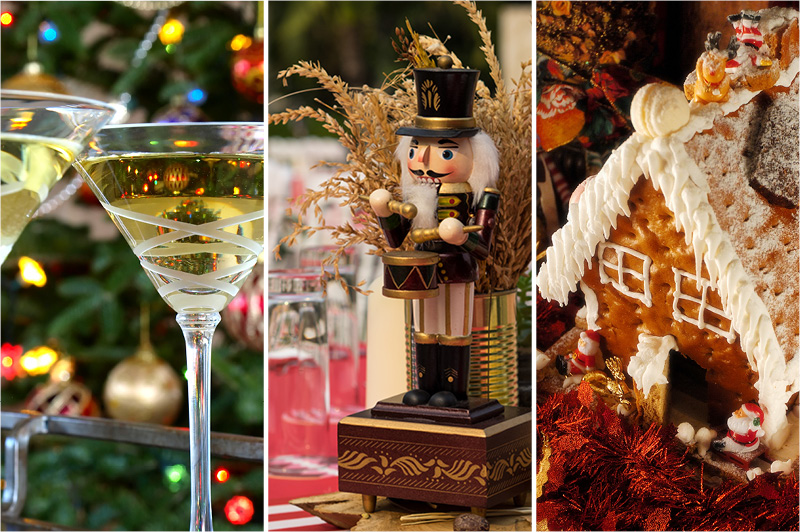 Everyone is a kid at heart, especially during the holidays. Fill the Atrium with traditional red, green, blue and yellow Christmas colors. The ceiling art lit from above will cast color onto the floor and tables that feature Evergreen branch centerpieces, white china and these holiday party activities that remind guests of their childhood:
Children's books: fill your holiday party venue with traditional holiday books. Not only are these great decorations, but they also spark conversation. If children are invited, set up a staffed reading station to keep them entertained. Use this as a time for the company to host a book drive and make a lasting impact on the community with a donation after the event.
Cookie decorating: adults can act like kids again with cookies and a touch of icing and sprinkles!
Kids' Christmas brunch favorites: serve a breakfast of champions with chicken n' waffles, French toast bites, shrimp n' grits and, for dessert, milk and cookie shooters.
Festive decor: place flatware inside small Christmas stockings, use toys for centerpieces, put florals in large Christmas balls or vintage drummer boy drums. Bring in red, green and yellow lighting and decorate a Christmas tree atop the bar for a grown-up gift under the tree all night long!
Gingerbread house station: from candy canes to peppermints, let guests enjoy their favorite candies while adding them to a huge gingerbread house.
Our catering team loves using its creativity and passion to personalize holiday menus and top Roanoke event venues like the Taubman Museum of Art. As the exclusive caterer at the Taubman, we know how to transform the venue to match any holiday party theme.
From a modern Christmas party in the Auditorium filled with stark designs, mixed metals and warm hues to a very traditional holiday party in the Atrium featuring ceiling art lit from above, the Taubman provides the flexibility to bring any holiday party theme to life.
Contact us online or give us a call at 540-982-7700 to start planning a holiday party at the Taubman. Just like any top holiday theme, we have some surprises in store.
Book your holiday event at The Taubman Museum of Art by October 10th to qualify for 10% off the venue rental and a choice of a dessert tray or signature cocktail (with bar package) from Blue Ridge Catering.