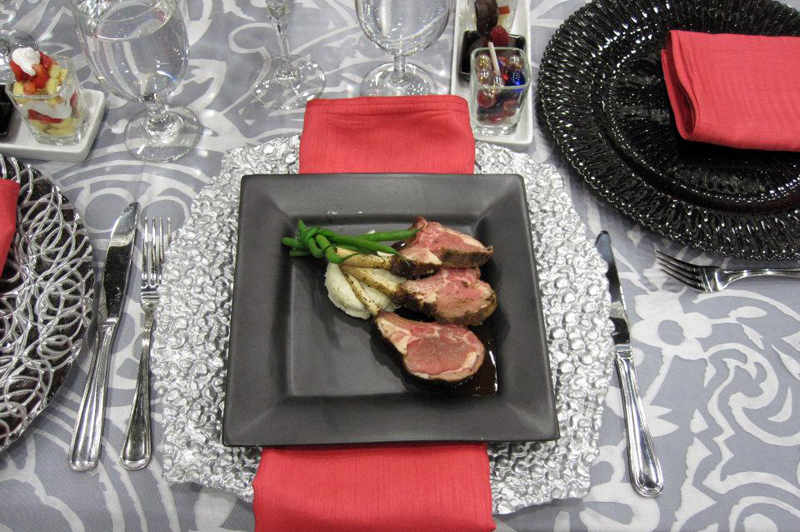 Company holiday parties are a great way to reward employees and boost corporate morale. These helpful tips from our experienced event planners will take some of the stress and financial drain away from your holiday party and provide benefits that last through next year.
Take a few minutes to learn how to plan a fun and worthwhile corporate holiday party for your valuable employees.
10 Tips for Planning a Company Holiday Party
Reserve a Top Holiday Party Venue
The holiday party venues in Roanoke are filling up fast. If you have yet to book a location, determine your event type, holiday party budget, approximate guest list and desired location. A skilled event planner and great venue locator tool will help you find a venue to match your needs.
Inquire About Discounts

One of the many reasons to book an event venue and catering company early is to take advantage of great deals. Top holiday party venues like the Taubman Museum of Art often offer a discount on rental space when booked by a certain date. Also, check with your Southwest Virginia catering company to see if they can offer any discounts. For example, Blue Ridge Catering likes to include complimentary holiday dessert trays or signature cocktails in catering packages for early holiday bookings.
Celebrate The Season
Be sensitive to employees who honor their culture with unique holiday traditions. Choosing a neutral winter theme is a great way to make sure nobody feels excluded. Maybe you could even encourage employees to lead a traditional song or dance!
Serve Varietal Holiday Cuisine
Food stations representing different cultural regions or tastes allow guests to enjoy a variety of fun holiday foods. Encourage guests to try several new dishes by keeping portions small and posting descriptions of each one. A long dessert station of petite sweets is a great way to showcase the wide variety of favorite holiday treats.
Think Fresh and Local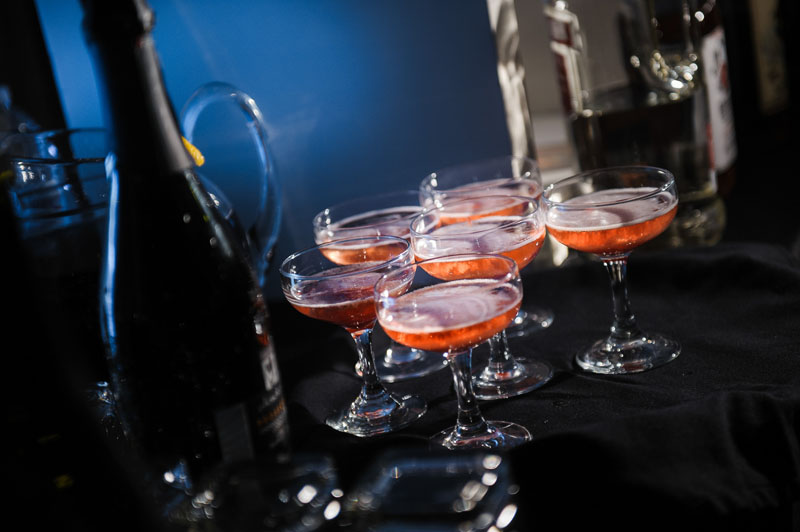 Show your support for local companies by featuring craft beer, cocktails and catering. The best catering companies in Southwest Virginia will take pride in cooking with the freshest seasonal ingredients. A custom holiday party menu will reflect your corporate style and demonstrate the innovation and passion that successful companies value.
Encourage Mingling
Use an open floor plan with plenty of lounge furniture and interesting foods stations. Picture your guests meeting new people at a hot chocolate station or eggnog bar and then continue onto the comfortable lounge area together! If you are set on a plated dinner with assigned seating, be sure to mix up departments when designing your holiday party seating chart.
Give Back
The holiday season is an ideal time for your company to demonstrate its commitment to the local community. One fun way to do this is through a raffle where the proceeds go to the charity of choice. You can also set up a gift-wrapping station and invite guests to bring toys to donate.
Engage Employees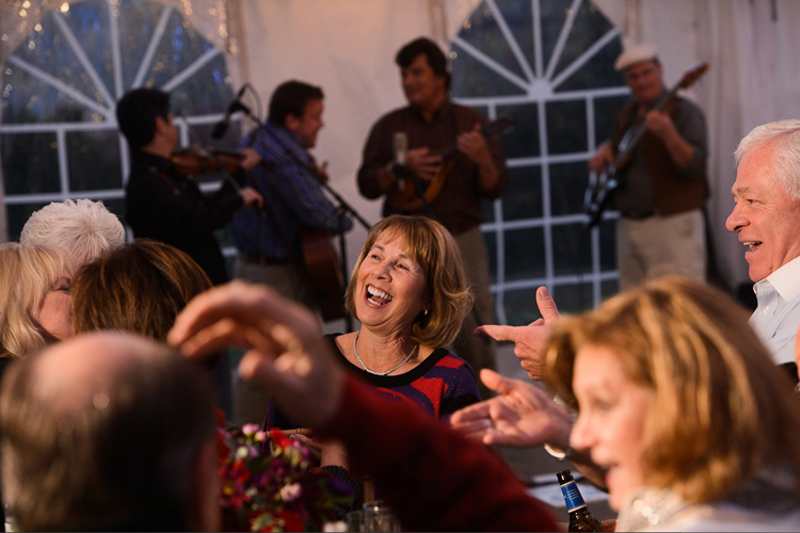 You probably know that involvement is key to creating a sense of corporate pride and accomplishment. Empower employees by allowing them to pick a special feature of the upcoming party. For example, take a poll to determine the signature drink! This will build anticipation for the big event and show that you value employees' opinions.
When guests arrive, have a fun activity, like carol karaoke, to break the ice. It's also nice to have an agenda of the holiday party activities and a map of food stations to facilitate a good flow throughout your big event.
Demonstrate Your Appreciation
Corporate holiday parties are the ideal time to show employees how much they are valued. You may even include an awards ceremony to recognize big accomplishments. Consider custom company holiday gifts for employees as a nice touch to end the event. To add the gift of an afternoon off, opt for a company holiday party luncheon.
Maximize Social Media Exposure
Do not forget to share images of your great event with the public. Create hashtags and encourage guests to use them at a holiday photo booth. If you have a big holiday party budget, you can hire a photographer to capture and upload photos to social media accounts.
Our catering team loves using its creativity and passion to personalize holiday menus and top Roanoke event venues like the Taubman Museum of Art. To bring years of catering experience to your holiday party in Southwest Virginia, contact us online or give us a call at 540-982-7700.