It's kind of like being the pilot who has to fly Chuck Yeager. Or being Jose Eber's barber. Or the guy from Geek Squad who gets called to make an install at Bill Gates house.
Blue Ridge Catering's Mark Baldwin joined Solarus Catering's Shane Miller in presenting two classes at the CaterArts conference for catering chefs and owners. And the audience ate it up.
The Lights, Camera, Entree class brought a fresh vision to reinvented classics for practical use. Mark and Shane stressed the importance of versatility in ingredients as well as utilizing the proper cut of meat and creating a good balance on the plate.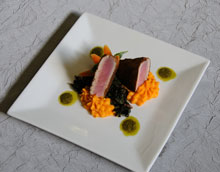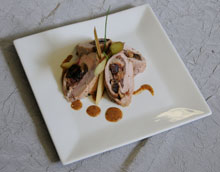 The duo's encore, New Sides, put the spotlight on the side dish and showed that it need not take back seat to the entree. Ability to integrate items for various types of events as well as techniques for presenting quality side dishes for an event regardless of size.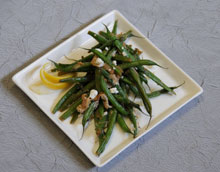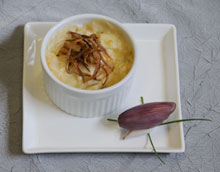 A good caterer will bring fresh ideas to your event. A great caterer brings fresh ideas to the other caterers.